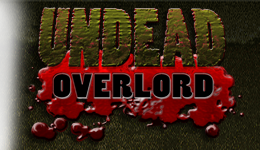 You are the horde!
Raw, aggressive hunger - there's nothing like being a Zombie when you want to do some damage! Now you can control your own horde of zombies and lay waste to the tidy world that humans have created for themselves. Feast on their brains, grow, mutate, and gain incredible powers. Take over a small town (deputies are tasty!). Overwhelm the arriving SWAT units. Reduce a mighty city to rubble and feast on the remains of generals as their weapons lie smoldering.

Mayhem has never tasted so good.
JumpCore is excited to announce Undead Overlord, the world's tastiest Zombie Dominion RTS. Coming soon on both tablet and desktop platforms. Zoom into a world where destruction is the goal. Mindless zombies? Not when you are the controlling Mind!

Haven't you always wanted


to take over the world?